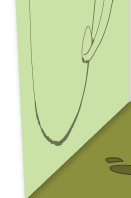 International Labor Organization - Department of Foreign Affairs
Interactive Flash Instructional CD on Migrant Domestic Workers
The Foreign Service Institute and the International Labour Organization needed an interactive training tool to improve the service delivery of its Foreign Service officers, staff officers and attachés to migrant domestic workers.

In order to meet this need, our lead programmer created an Interactive CD completely made in Adobe Flash, which instructs and tests the user, and allows them to print a certificate once they've completed the course. The training tool, which may be used by Foreign Service personnel in the pre- or post-assignment stage, covers essential information on the exploitation of migrant domestic workers, and the ways by which the user can assist and protect them. The CD has a user-friendly interactive format to cater to those who are not so tech-savvy. It also contains informative video clips from documentaries designed to further their training and knowledge. In addition, voice-overs were inserted in some of parts of the modules in order to relax the user's eyes. The CD was designed to track the user's progress and give out a multiple choice exam that randomizes itself for those re-taking it. A verification code created by the system and the exam scores may be sent to the Department of Foreign Affairs in order to verify the completion of the course.