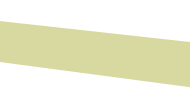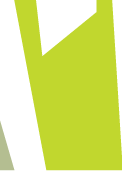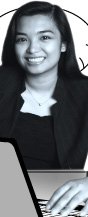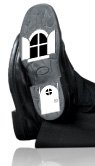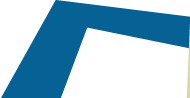 ABOUT US
Techbanana Incorporated is a Filipino-owned company with a commitment to provide top-quality IT services and consultancy to its off-shore and in-shore clients. Our competence comes not only from our experience in providing excellent services in the global stage, but from the core values that drive us in the pursuit of total customer satisfaction.
Adrian Joseph F. Tumusok, CEO
Adrian is a professional who has worked in the BPO environment for over seven years. Being exposed to all aspects of Outsourcing, he is knowledgeable in both the technology and the business management side of BPO.

Having a profound fascination with technology, he would often reflect on the direction of ICT and understands that the IT industry can benefit greatly from BPO. He envisioned a company that could service clients with excellent, quality works catering to the Outsourcing needs of the local and global market.

TECHBANANA, INC. is the brainchild of Adrian and provides the vision and guidance to the company and its pursuits.
Adrian spends his time off digging the Internet to broaden his world, watching Theater and Film with Josephine and marveling at the wonders of the computer generated graphics of modern computer games.
Ramon Enrique B. Ramirez, CFO
R.E. graduated from the University of the Philippines College of Law, the premier law school in the Philippines, in 2006. He became a member of the Integrated Bar of the Philippines in 2007.

Realizing early on that businesses all over the world will always encounter tax consequences to every transaction, inevitably making tax lawyers vital to business operations, R.E. decided to specialize in taxation law. Which is why, immediately after taking his bar examinations, he joined the country's leading audit firm as a tax advisory professional, where he trained under the best and brightest tax lawyers in Philippines.


As a tax professional, R.E. has helped plan and implement various tax strategies for corporate clients in the Philippines and abroad. His legal research and the opinions developed from them have helped these corporate clients make informed business decisions. His work has also allowed him to become very well-versed in the business related government transactions and develop numerous connections with the tax authorities and other government agencies. His continuing dedication to the field of business and tax law provides him with the motivation to continue learning by keeping abreast with the most recent developments in his field and by taking on new and challenging tax related issues.

In 2007, he decided to engage in business with his closest friends and thus incorporated TechBanana, Inc. (TBI) Considering his strong background and experience, he was appointed Chief Financial Officer of TBI.
Anne Paula Oribello, CLO
Pie studied Legal Management at the Ateneo de Manila University and graduated from the Univeristy of the Philippines College of Law at the age of 24. She took her oath as a member of the Philippine Bar on 12 May 2006. She is currently practicing corporate law. Her areas of practice also include administrative litigation, labor law and intellectual property law.

Pie spent her childhood in Riyadh, Saudi Arabia. She loves music and enjoys reading contemporary novels. She likes jogging, playing volleyball and badminton, and spending time with her family and friends.

Pie decided to put up TECHBANANA INC. (TBI) with her friends in pursuit of her dream to contribute to the good of society and, at the same time, make her mark in this world. Given her proficiency in corporate law, Pie is the Chief Legal Officer and Corporate Secretary of TBI.


Marlon P. Sionzon, CC0/CAO
Artist. Cloud Watcher. Coffee Drinker.

Marlon has been working as a graphic designer for eight years. Although his training has been in below-the-line print collaterals and graphic designs for corporate identity, he has had exposure to a wide variety of visual arts and visual communication.

His passion for the visual arts drives him to seek challenges and new avenues to explore his art. The Internet is one such area he intends to contribute design ideas to and break design barriers.

He started TECHBANANA, INC. along with four of his closest friends with the dream that they could be starting something big.


Footnote: "Ars longa, vita brevis, occasio praeceps, experimentum periculosum, iudicium difficile." -Hippocrates
Bryan O. Macabales, COO
Bryan graduated in 2003 with a BS Degree in Computer Engineering from the University of the Philippines. Even during his undergrad days, he worked on external projects to gain real world experience. From these he embraced the fact that multi-skilled and multi-discipline is the way to go.

After graduating he worked as a Java Programmer on a project that dealt with Human Resources. He moved to Cube Interactive connected with PLDT/SMART and is a Content Provider. As a Web Developer, he created and maintained web sites as well as made web components for SMS based applications.


Opportunity knocked and Bryan joined AIQ MediaWorx, a Hawaii based Web Development Company. Here he switched roles as needed from Project Management to Quality Assurance to Web Developer.

Seeking further growth, Bryan and his closest friends ventured into TechBanana. Here, he is in charge of operations and majority of the software areas. His future shows a lot of promise.